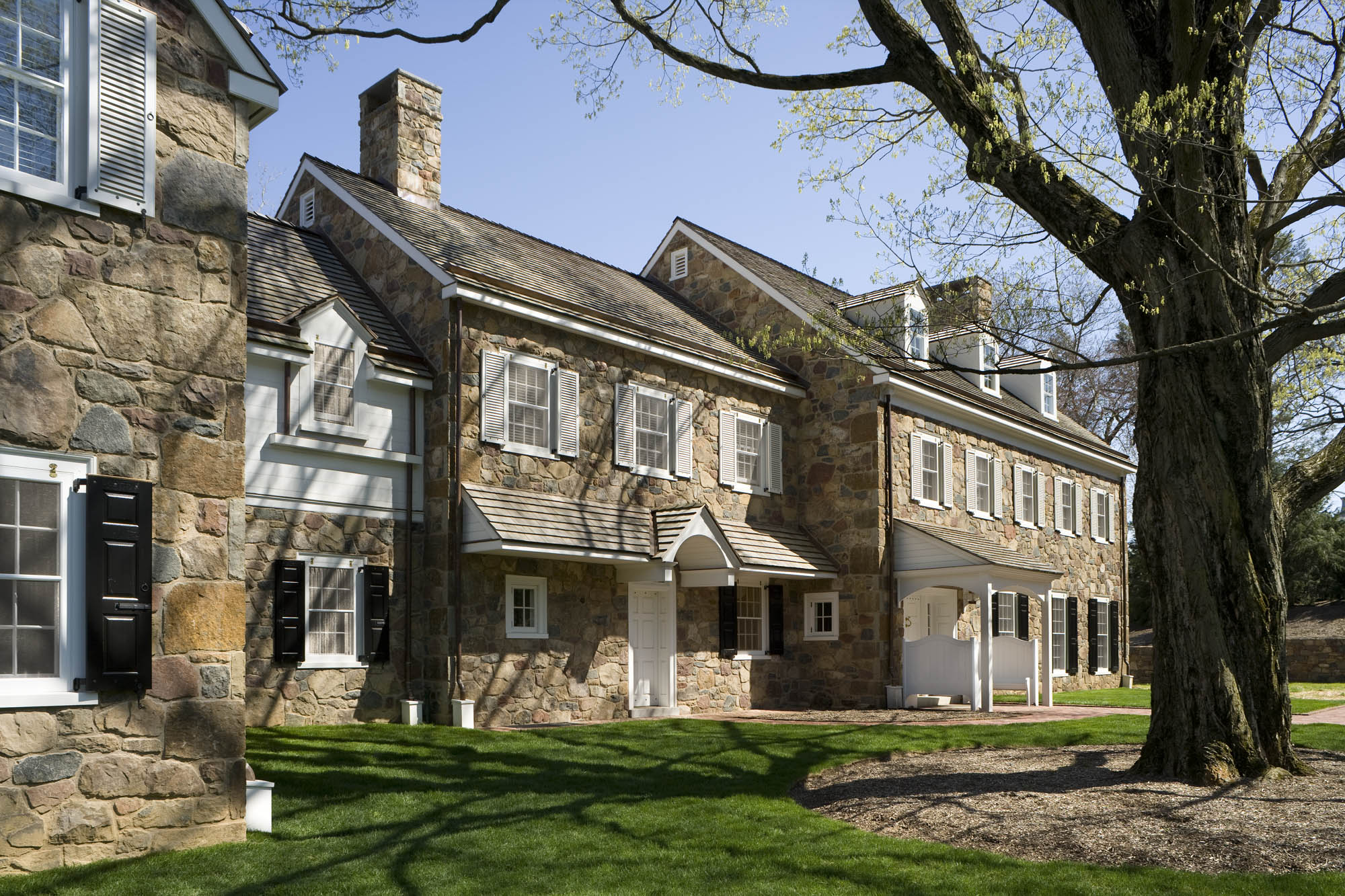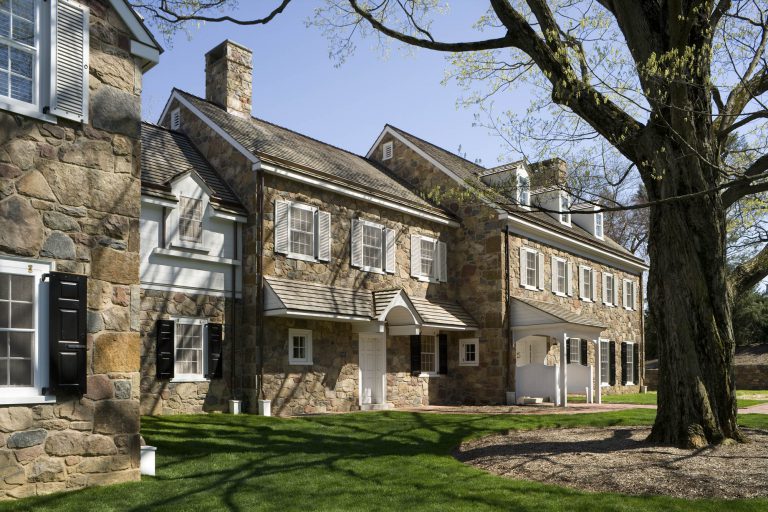 Gladwyne Residence
Gladwyne
Portfolio: Gladwyne Residence Architectural Design
THIS NEW 7,800 SF HOME was designed to meet the lifestyle and technological needs and desires of the owners while at the same time being sensitive to the history of the region and to the site. The house is deliberately designed so that the massing gives the impression that the house was built over a period of many years. The forms, materials and details were influenced by the rich architectural history emanating from the original settlers and inspired homebuilders and architects, such as R. Brognard Okie, and is sensitive to local architectural traditions. By setting the home thoughtfully into the topography and going to great lengths to preserve several large trees, the home respects the landscape and is integrated seamlessly into the site.
What to Look for in an Architect
Our architect designed this beautiful property in Gladwyne. When embarking on a new design project, look for the following in an architect.
They've Worked on Similar Projects
Look for an architect that has experience designing residential properties similar to what you want. Ask to review their portfolio and see if you like their work.
They Know the Site's Challenges
When interviewing architects for your project, ask them what challenges they expect from working on the site. Search for an architect who can adapt to unexpected situations.
They're Clear and Concise
Your project requires cooperation between you, your architect, and your contractor. Choose an architect that communicates clearly. Define your responsibilities to each other, so you're on the same page.