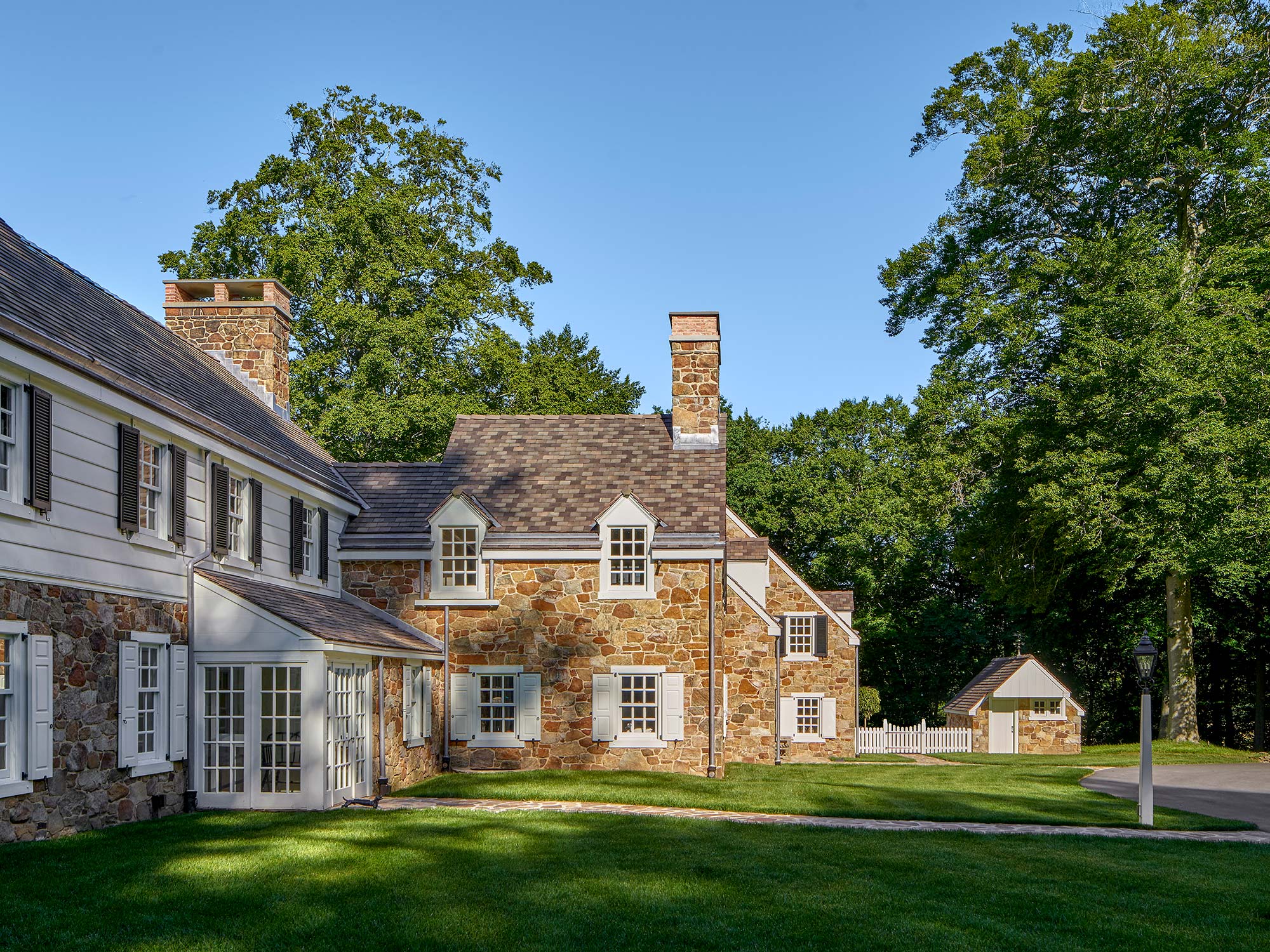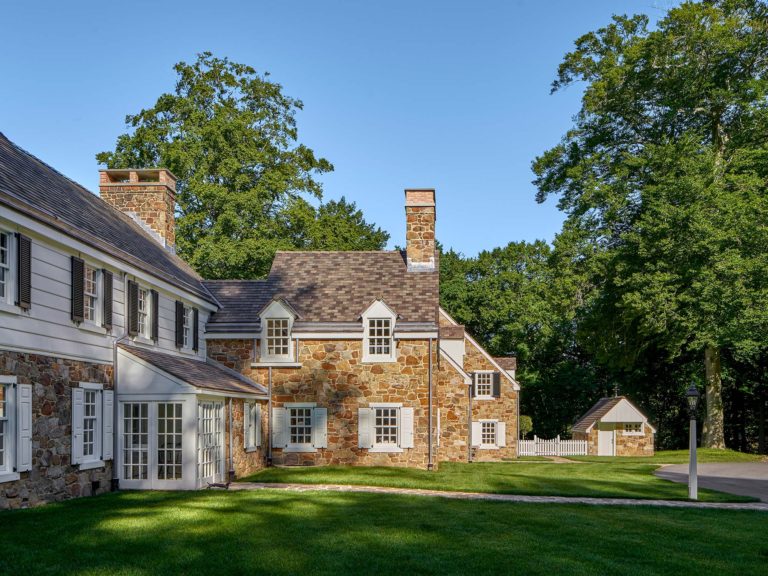 Burrows Run
Centreville
BURROWS RUN was designed in 1939 for Nicholas and Genevieve (Bunny) du Pont by R. Brognard Okie, a favored architect of the du Ponts. This house, previously known as "Ridgely," was smaller and less formal than Okie's typical designs for the family, but otherwise displayed his signature details and imaginative composition of masses.
The current generation called in Archer & Buchanan to preserve the original character of Okie's vision, eliminate awkward interventions, and provide a contemporary reworking of the plan to meet current needs. To accomplish this, the 70s era solarium was replaced with an integrated kitchen and family room, and a larger, simplified Master Suite was created out of smaller rooms.
To ensure the next century of family use and appreciation, the Ludowici clay tile roofing was removed and re-laid with new underpinnings. Okie's trademark field stone and robust millwork were also restored to their original specifications.