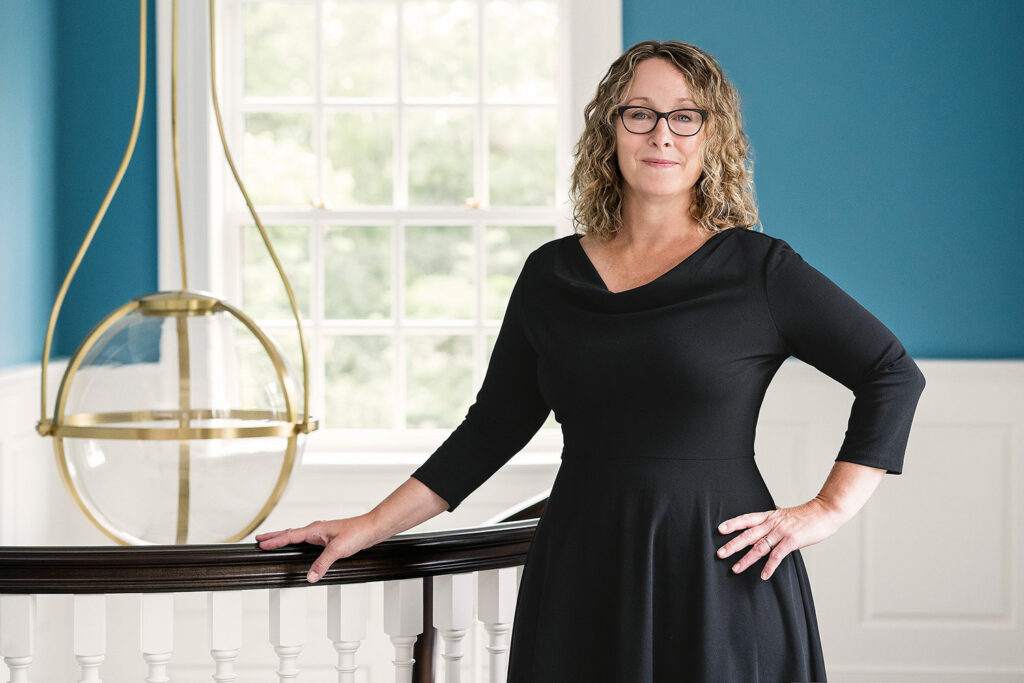 Archer & Buchanan Welcomes Rachel Birch
August 24, 2023
Archer & Buchanan is pleased to welcome Rachel Birch, RA, to our team as Project Architect. Following completion of her architecture education at the University of Washington (MArch) and University of Virginia (BS Arch), Rachel initiated her professional career at a Seattle, Washington, firm doing modern residential design. A Pennsylvania native, she eventually returned to the east coast. Rachel divided her time for the past 17 years by working for herself as well as for an architectural designer in New Hope, Pennsylvania, focusing primarily on classical and traditional residential design for renovations, additions and new homes.
Detail-oriented and a problem solver who likens architectural design to solving a giant puzzle, Rachel is excited to be working at Archer & Buchanan with a team of over twenty designers. "After working outside of a team environment for so long," says Rachel, "I appreciate being in a collaborative atmosphere with refined and proven processes in place." Along with this, she is embracing the opportunity to tap into the expertise of her new teammates and expand her holistic knowledge of how to detail and build well.
Drawn to Archer & Buchanan by our extensive custom residential design portfolio, Rachel admires and looks forward to upholding our commitment to design that is well-detailed and timeless, built for longevity, and mindful and respectful of context and place. She will continue to pursue her interest in historical and vernacular architecture and develop her talent for sensitively adapting it to accommodate contemporary lifestyles. At Archer & Buchanan, Rachel additionally sees the chance to expand her skill with interior detailing—millwork, paneling, and built-ins—and seamlessly integrating it with the interior architecture.
"Rachel Birch is a very welcome addition to our team," says Principal Chad Peterson. She brings with her a breadth of knowledge and experience gained from working for more than 20 years in residential design. Her work ethic combined with her eye for design and construction detailing make her the perfect fit for our office family."

– BACK TO ANNOUNCEMENTS –