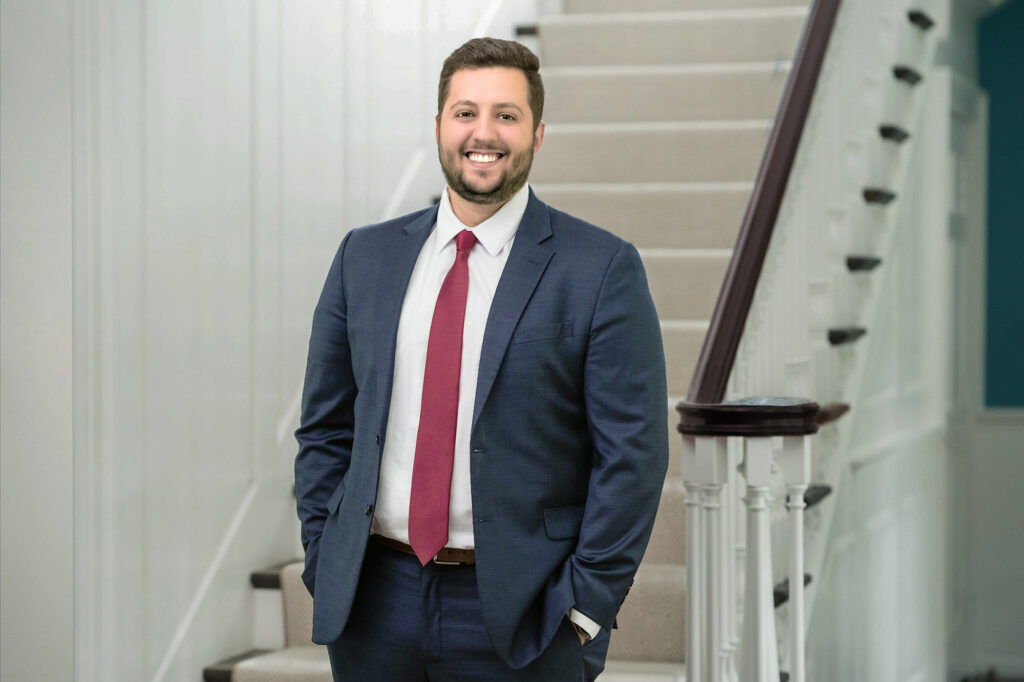 Archer & Buchanan Welcomes Chris Marucci
July 13, 2023
Archer & Buchanan Architecture is happy to welcome Chris Marucci, Architectural Designer, to our team. Chris, a graduate of Thomas Jefferson University, joins us with four years of experience including work with residential additions and renovations, gut renovations for mixed-use/multi-family residential projects, and tenant fit-outs.
At Archer & Buchanan, Chris looks to expand his existing skill set and push beyond his current capabilities. He embraces the opportunity to be involved with project types differing from the first part of his career, including custom residential, equestrian and institutional design. Chris is in the process of completing his architectural registration exams and additionally is considering a CDT (Construction Documents Technologist) certification.
With strengths in 3D rendering and digital modeling, Chris appreciates the important role these tools play in the visual communication process between architects, clients, consultants and builders. He looks forward to further developing his knowledge and application of relevant modeling and rendering software in his work at Archer & Buchanan.
A self-professed "practical" designer, Chris is pleased to expand his understanding of the more technical side of architecture, including aspects such as constructability and codes. He does not hesitate to ask questions and as a result excels at getting the information he needs to advance. Chris appreciates new construction for its straightforwardness but enjoys the more challenging puzzle aspect of renovations and adaptive reuse. With his introduction to truly custom architecture came the realization that custom design requires more learning and creativity than the rote repetition of a more developer-minded approach; Chris sees the value of this approach to expanding his design expertise.
"We are excited that Chris Marucci has joined our team as a full-time member," says Principal Chad Peterson. "Chris' skill set coupled with his ability to quickly digest information makes him a vital asset to our office. We look forward to his continued growth within our firm."

– BACK TO ANNOUNCEMENTS –