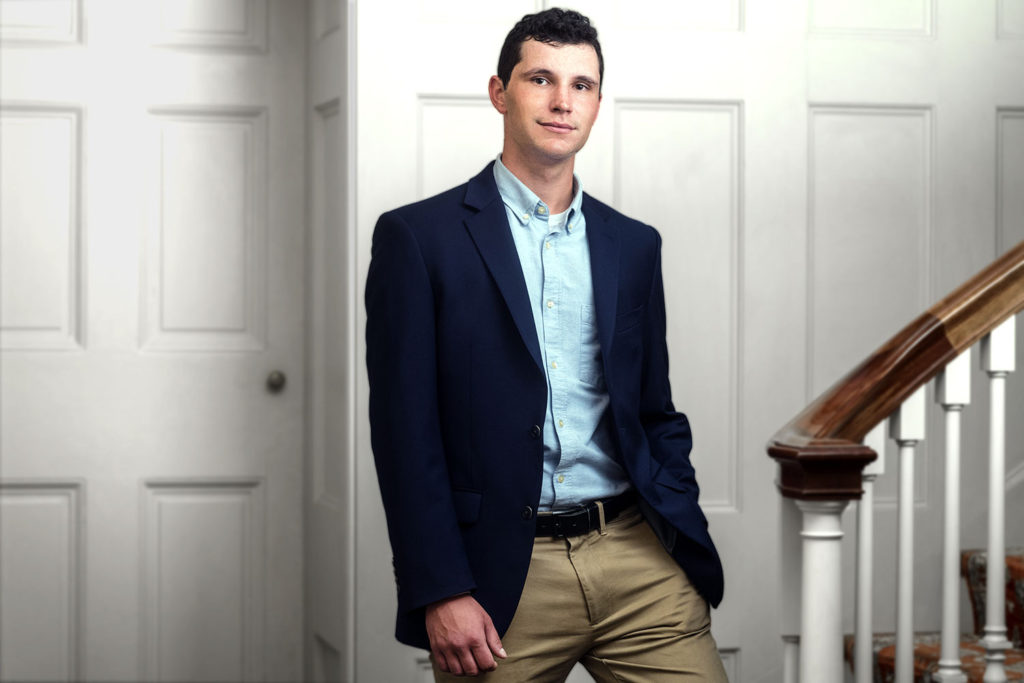 Archer & Buchanan Welcomes Dan Bryer Back to the Firm
November 22, 2021
Archer & Buchanan Architecture is pleased to welcome Dan Bryer back to the firm following his successful completion of the Master of Architecture program at Wentworth Institute of Technology in Boston, Massachusetts. Dan interned at Archer & Buchanan during the summer of 2019; we are thrilled that he elected to return to and launch his professional career with our firm!
Dan's path to residential architecture began with internships completed during his high school and college years. Working for companies such as Heritage Metalworks and Restoration Hardware, he completed tasks that included the creation of 3D libraries and color palettes, space planning, and CAD work. During this early exposure to design, Dan recognized the importance of understanding how an individual is going to live in and use a space and developed an appreciation for the interconnectedness of interior spaces and the overall architectural design.
While completing his architectural studies, Dan discovered a strength in developing a solid and successful concept, continuing to maintain focus on the concept and carrying it out in all aspects of a design. He additionally became intensely interested in technology and understanding how to capitalize on it to maximize efficiency in the architectural design process.
Going forward at Archer & Buchanan, Dan will continue to embrace technology, specifically with how it relates to professional practice applications such as 3D modeling and digital building surveying. He also seeks to acquiring additional professional design experience as well as a greater understanding of construction processes. An excellent visual communicator, Dan excels at translating design concepts into representations that are both aesthetically pleasing and easy to understand – a boon to both the firm and our clients.
"We are delighted to have Dan join us as a full-time member of the team, says firm partner Michele Thackrah. "He approaches his work with thoughtfulness and enthusiasm, both invaluable assets. We look forward to his continued growth with the firm."
– BACK TO ANNOUNCEMENTS –