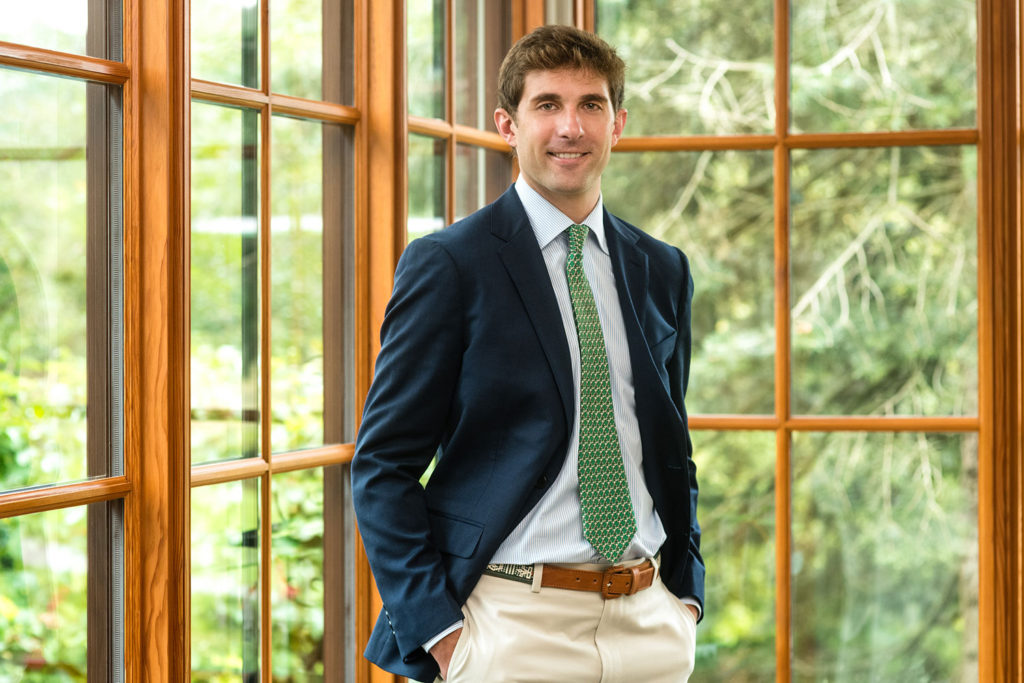 Archer & Buchanan Welcomes Clark LaMotte Back to the Firm
November 10, 2021
Archer & Buchanan Architecture is pleased to welcome Clark LaMotte back to the firm. Clark previously spent two years with Archer & Buchanan while transitioning from a successful career in the music industry. His time spent with A&B combined with participation in a natural building program at the Island School of Building Arts on Gabriola Island, British Columbia confirmed his interest in architecture. Committing to the profession, Clark went on to earn a Master of Architecture degree from the University of Colorado Denver along with a Design Build Certification. While in Denver, he interned at a firm specializing in custom single family residential, vacation and mountain homes, then joined the firm full time following graduation.
Ultimately, Clark was pulled back to his roots in Chester County, Pennsylvania. A return to work at A&B made perfect sense for Clark who in his time away continued to develop his appreciation for and interest in traditional residential architecture and equestrian design, two of the firm's specific areas of expertise. His admiration of the firm's sense of stewardship of the region and a desire to be a part of preserving and enhancing its natural beauty were other driving factors.
Clark brings to the firm the valuable combination of formal architecture training, professional experience, hands-on design build experience and a tremendous amount of self-teaching fueled by his innate intellectual curiosity. In addition to a knowledge of classical architecture, Clark adds a broad understanding of various design styles as well as an awareness of diverse cultural influences gained through his extensive travel. He is immersed in the technology of the profession and contributes a level of proficiency that is a huge benefit to the firm and our clients.
Founding partner Richard Buchanan enthuses, "We are pleased to have Clark back from his western adventures, bringing a fresh perspective to the office on his return 'home.' His experience with contemporary residential design in the Colorado Rockies coupled with his grad work, European studies and work in timber frame contracting make him an incredible asset to our clients."
As Clark advances in his career at A&B, he looks forward to growing his skills as a project manager, further enhancing his design skills, and gaining new building technology and construction knowledge as well as a better understanding of the business side of the profession. He also seeks to explore varying design styles and nurture possibilities for blending modern and contemporary approaches with traditional design. We are thrilled to have Clark back with us and look forward to the ongoing contributions he will make to the firm!
– BACK TO ANNOUNCEMENTS –