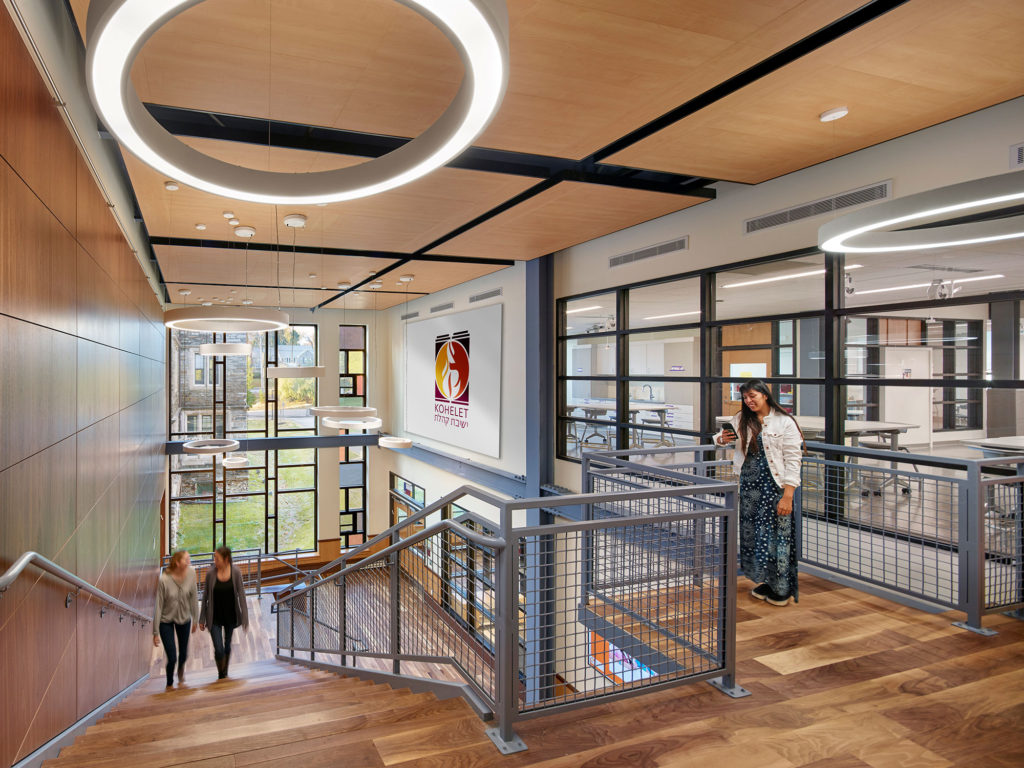 Kohelet Yeshiva Lab School Recognized with Outstanding Project Award
October 28, 2021
Archer & Buchanan Architecture is proud to announce we have received an Outstanding Project Award in Learning by Design Magazine's Fall 2021 Architectural and Interior Design Awards for Excellence. The Kohelet Yeshiva Lab School in Merion Station, Pennsylvania, has been recognized as a benchmark facility for its incorporation of next generation learning space design and planning.
All award-recognized facilities in the Fall 2021 edition of Learning by Design have been peer-reviewed and juried. Projects such as the Kohelet Yeshiva Lab School met or exceeded in meeting the six judging criteria of: Innovation, Community Needs, Interior Design, Sustainability, Function Design, and Next Generation Learning. The jury sought unique qualities or new concepts that were successfully implemented to improve pedagogy, community well-being, and social equity through the design of facilities and campuses.
Jury comments about the Kohelet Yeshiva Lab School included: "Incorporating spaces and programming that addresses the spiritual development of children and the central worship space open and visible near the center adds a whole other dimension to this learning environment. With a sophisticated façade composition that respects the adjacent historic mansion, the inside of the building is a kid-friendly space with inviting touches like active play walls and integrated art. The challenges of a deep floor plate were overcome by thoughtful placement of common areas and extensive interior glazing."
We are pleased to be included in the impressive collection of recognized projects. Learning by Design, published in the Spring, Summer, and Fall of each year circulates to more than 50,000 leaders at all levels of education – from early childhood and elementary schools, middle and high schools, career-vocational education centers, and two- and four-year institutions of higher education throughout the United States. To access the magazine's digital edition, visit: learningbydesignmagazine.com.
– BACK TO ANNOUNCEMENTS –