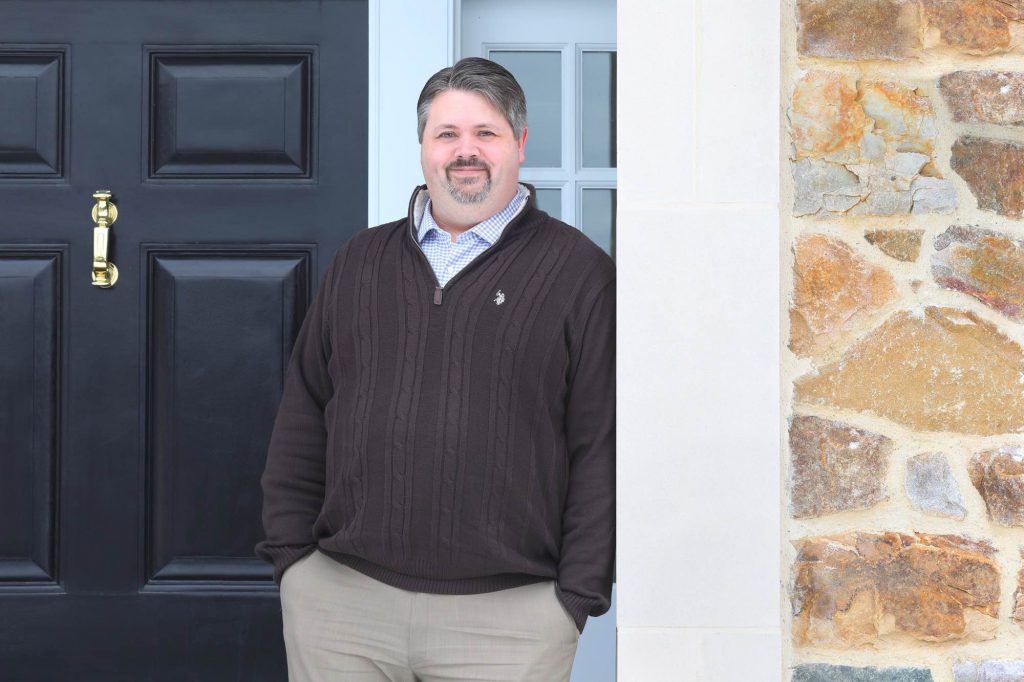 Archer & Buchanan Congratulates Chad Peterson on Being Named Principal
August 25, 2021
Archer & Buchanan Architecture is delighted to announce that Chad V. Peterson, AIA, has been named a principal in the firm. Since joining A&B in 1998 as an intern, Chad has risen steadily through the firm in positions that include Project Designer, Project Manager and, most recently, Senior Associate. He has assumed a diversity of responsibilities over his tenure, including managing the firm's IT; this immersion in all aspects of Archer & Buchanan's operations facilitated a natural progression into the leadership position.
One of the greatest strengths Chad brings to the firm is his ability to approach both design and administrative duties with equal skill and commitment. Technical in nature, Chad's close attention to detail along with his capacity for seeing the broad perspective as clearly as the minutiae is a boon to both the design and management tasks with which he is involved. His gifts as an astute observer and keen listener have served Chad not only in his role as mentor and manager, but also in his ability to deliver the highest level of service to clients. He looks forward to continuing his dedication to the mentoring of staff, embracing the opportunity to help guide and develop team members and to encourage them to maximize their potential.
With an enduring interest in heavy timber structures, Chad has over the years fine-tuned his expertise and knowledge through involvement in dozens of residential and equestrian projects that rely on the design and construction style. Looking ahead, Chad in his expanded role will continue his exploration of the heavy timber typology. By capitalizing on the building science supporting it, pushing boundaries, and delving into possibilities such as utilizing curved and organic forms rather than the rigid forms typically expected of the style, he sees an exciting intersection where functionality and form come together to deliver a host of new design opportunities for the firm.
Chad further has his sights set on continuing to hone his design skills in support of the contemporary and minimalist aesthetic he favors and seek opportunities for the firm to expand its portfolio in that vernacular as well as in adaptive reuse—another area of impassioned interest. 
"Chad Peterson brings a crucial skill set to the management of projects, our team and the firm as a whole," says founding partner Richard Buchanan. "His long experience in our particular sphere of design has given him both insight and foresight into the process for complex projects, meeting challenging goals and heading off problems well in advance. Timber framing, large scale equestrian facilities and some of the more unique features of custom residential work such as natatoriums and personal museums have been areas of concentration over the years, giving him a range of skills to meet many challenges."
Commemorating its 25th anniversary in 2021, Archer & Buchanan adds Chad's milestone accomplishment to reasons for celebration and looks forward to his continuing contributions to the firm's success.
– BACK TO ANNOUNCEMENTS –