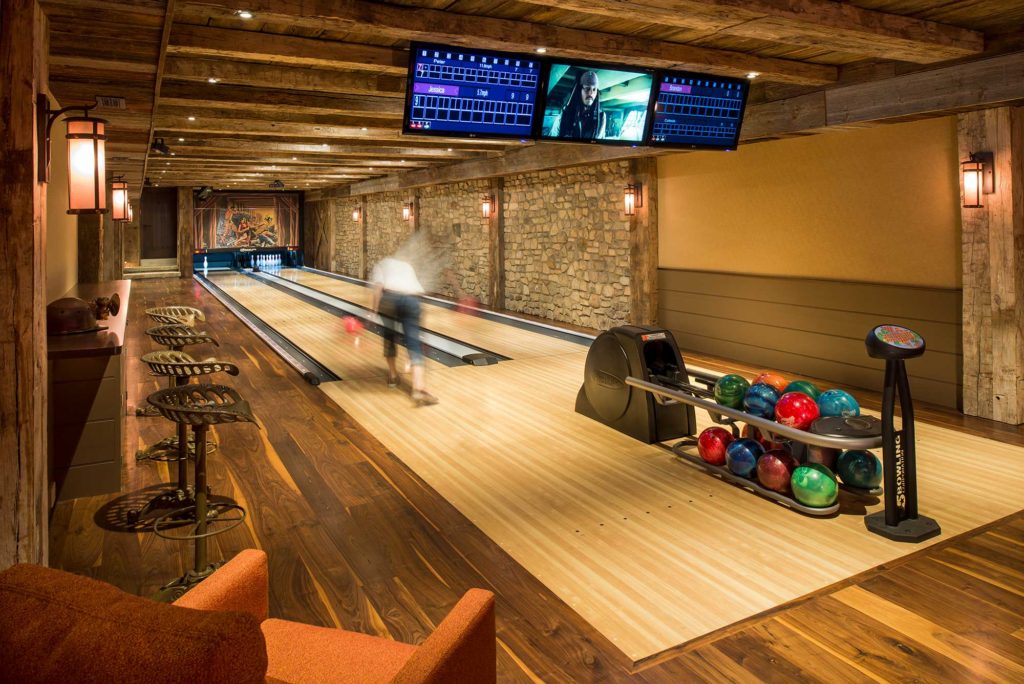 For Consideration: Creating Dedicated Recreational Space in Your Home
October 26, 2020
IN RECENT MONTHS, we've experienced an increase in the number of clients seeking to incorporate dedicated recreational space within their residence. Some folks are motivated by their inability to partake in a favorite activity because of new restrictions, others simply are uncomfortable with the prospect of interacting with others. To solve their problem, our clients decided to bring the activity home. While home recreational space design goes beyond the basic needs for living, it certainly boosts the joy and fulfillment your residence contributes to your everyday life. Read on to learn more about the types of spaces people are creating in their homes.
WINE ROOMS
Projects for wine enthusiasts can range from a casual space set aside to enjoy a favorite vintage to elaborate rooms for serious oenophiles that include custom racking systems and climate-controlled storage systems for maintaining temperature and humidity. Not limited to below-grade, true "cellar" locations, wine rooms can be incorporated into a main living space and elevated to a showpiece within the home. Keep in mind that—depending on the goal—specialty design, installation and maintenance may be required.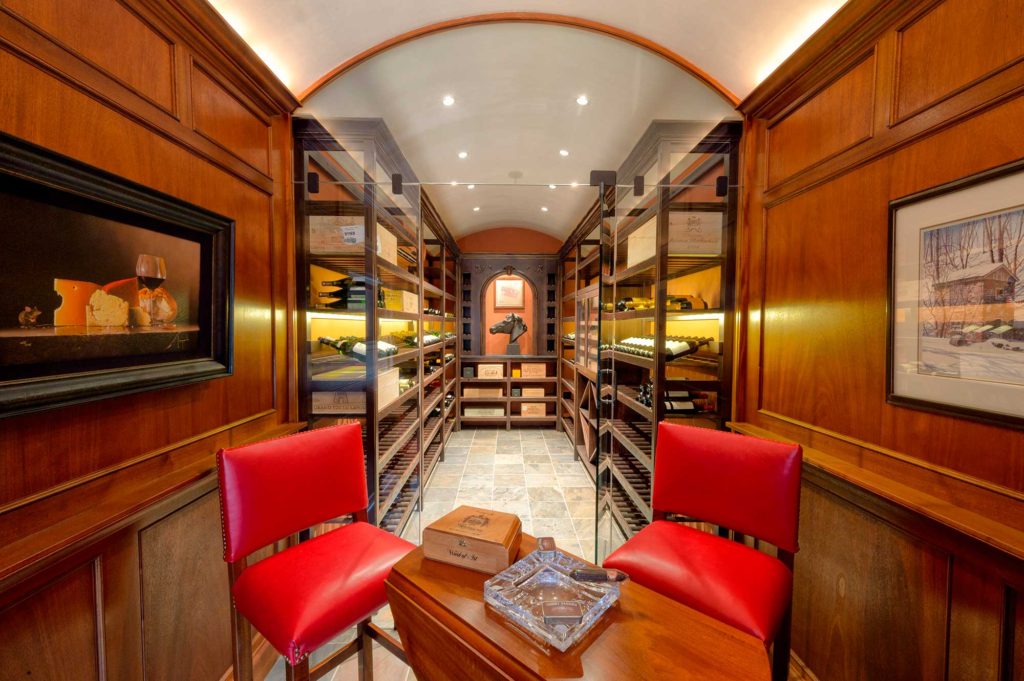 BARS
Whether discreetly tucked into an existing space as something more akin to a piece of furniture or taking center stage within a room, bars should be custom designed to reflect the tastes of the client, work within the immediate setting, and incorporate the necessary features for achieving the level of mixology mastery desired. Appropriate and interesting lighting, comfortable seating, functional and attractive storage solutions for glassware and supplies, and amenities like ice makers and bar sinks can guarantee an equally fun experience on both sides of the bar.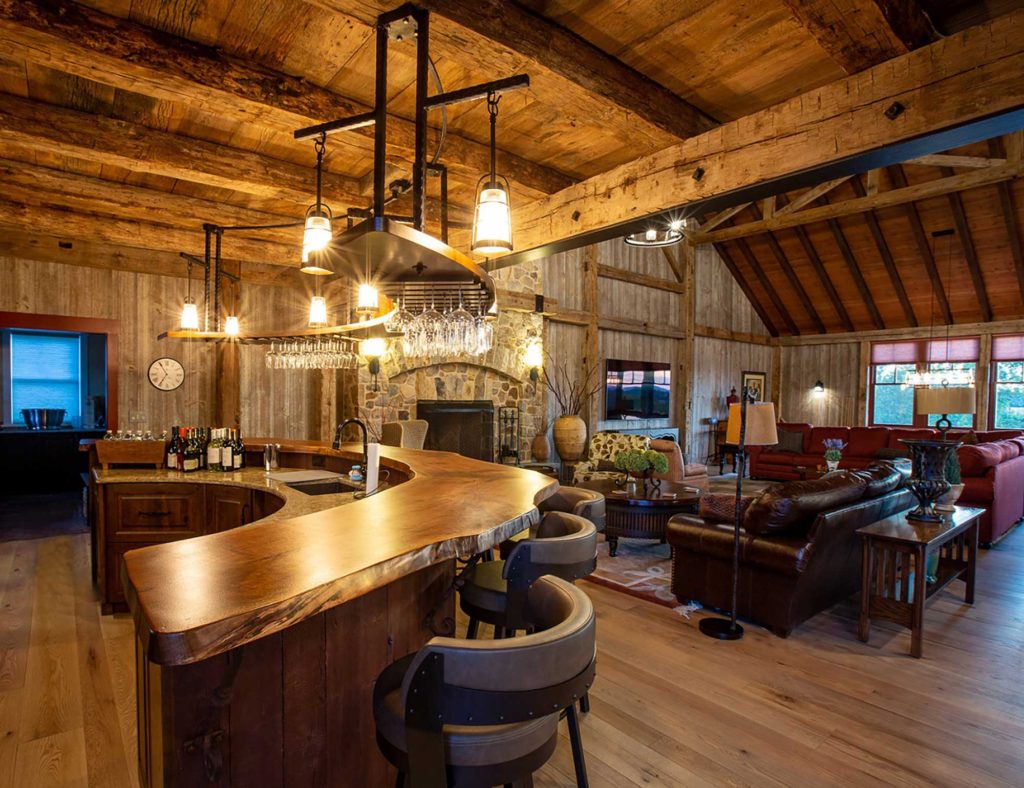 ART/HOBBY/CRAFT SPACES
Occasional hobbyists and serious artists alike benefit from a dedicated space that provides an abundance of natural light, appropriate task lighting, and adequate materials storage. Select suitable furnishings for the activity at hand and create an atmosphere that will truly inspire. 
GAME ROOMS
Ranging from sumptuous wood paneled billiard rooms to more casual spaces that share a family room function, game rooms can be a great gathering spot where household members enjoy a little competition and camaraderie.  Add a fireplace and imagine whiling away the sometimes-long hours of the colder months.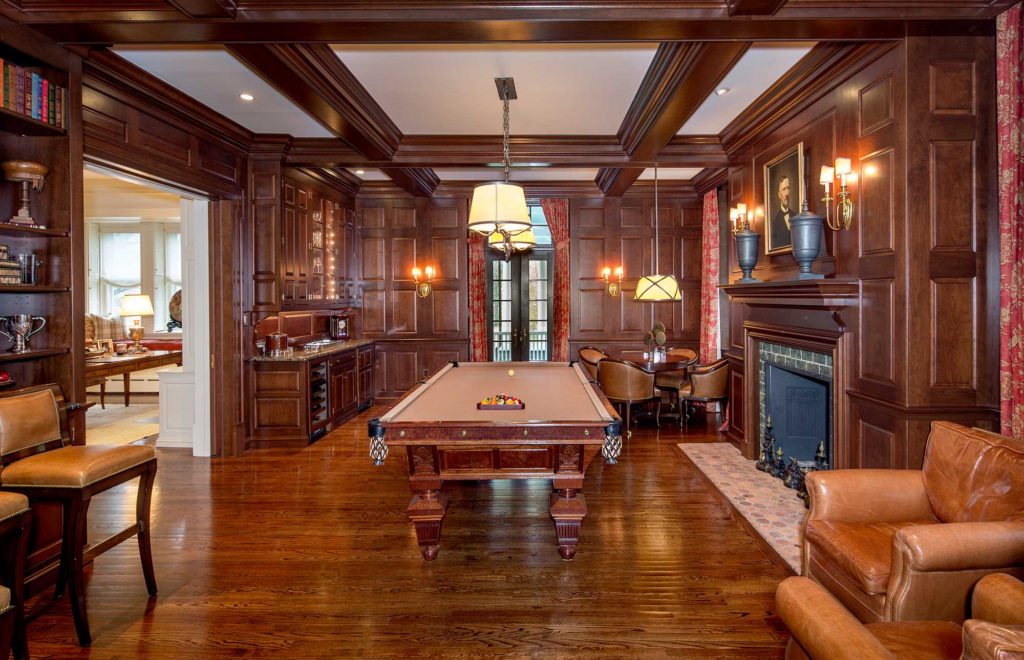 HOME THEATERS
Although some may argue that in the past few months they've streamed everything available, we would suggest that having a dedicated home theater might motivate you to start all over again. Include comfy raised platform seating, a big screen, and high-end A/V equipment and all that's left to add is popcorn.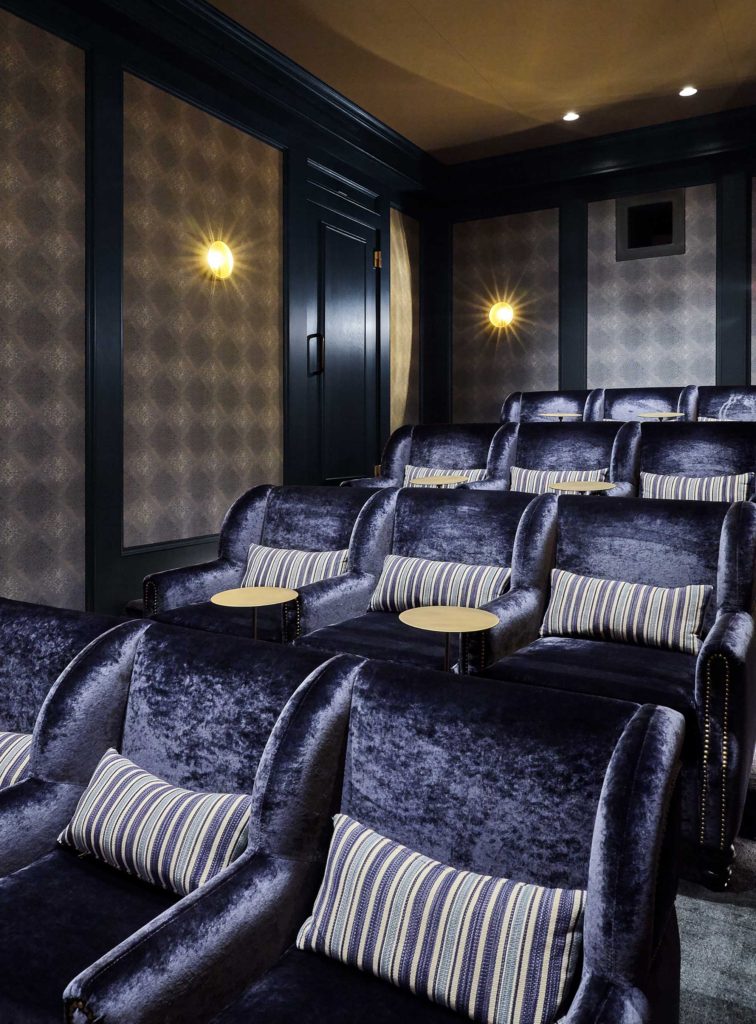 EXERCISE ROOMS
We've been enlisted to design a custom-tailored training room in a new residence for a committed triathlete, but we also assist clients with simply identifying an appropriate spot for a general exercise room within their existing home.  Unused or underused spaces in basements, attics or above garages are common candidates, but there are opportunities to carve out a successful exercise space practically anywhere.  Think about proper flooring, good air ventilation and circulation, and resilient, easy-to-maintain finishes when contemplating exercise room design.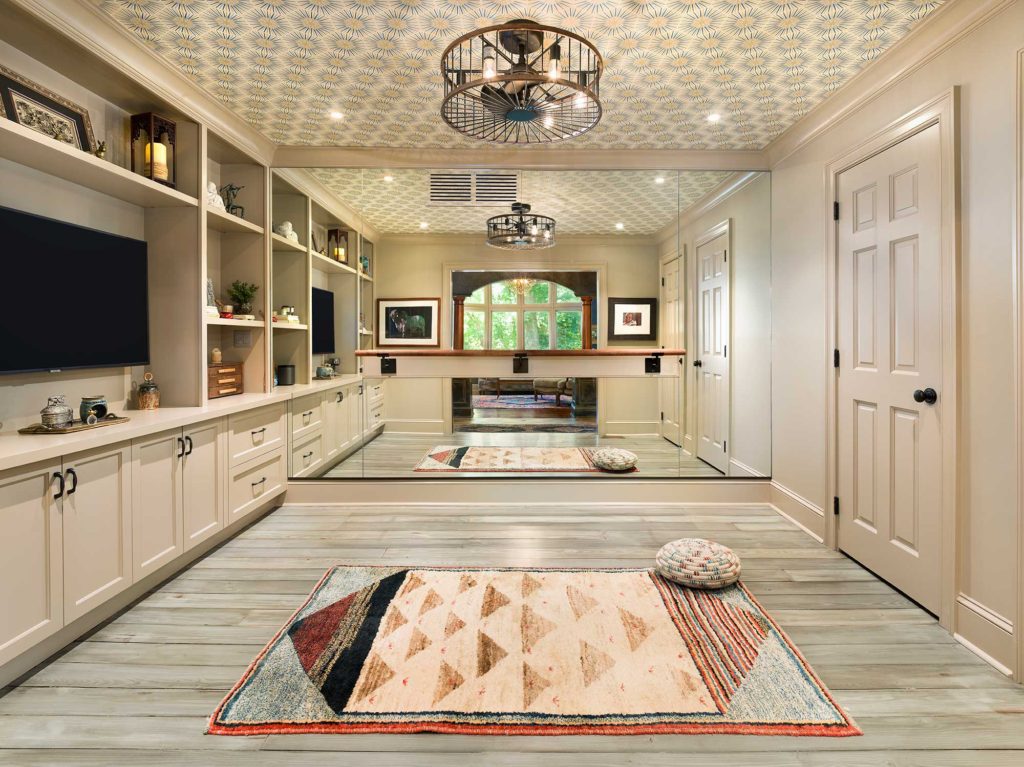 INDOOR SPORTS FACILITIES
If space and budget allow, residences can accommodate a wide range of activities including racquet sports, basketball, swimming, bowling and even ice hockey!  What better way to maintain fitness and stay at the top of your game than by having your own private facility as part of your home?  Anyone considering this type of home recreational space design should be advised specialty design, installation, and maintenance will be required.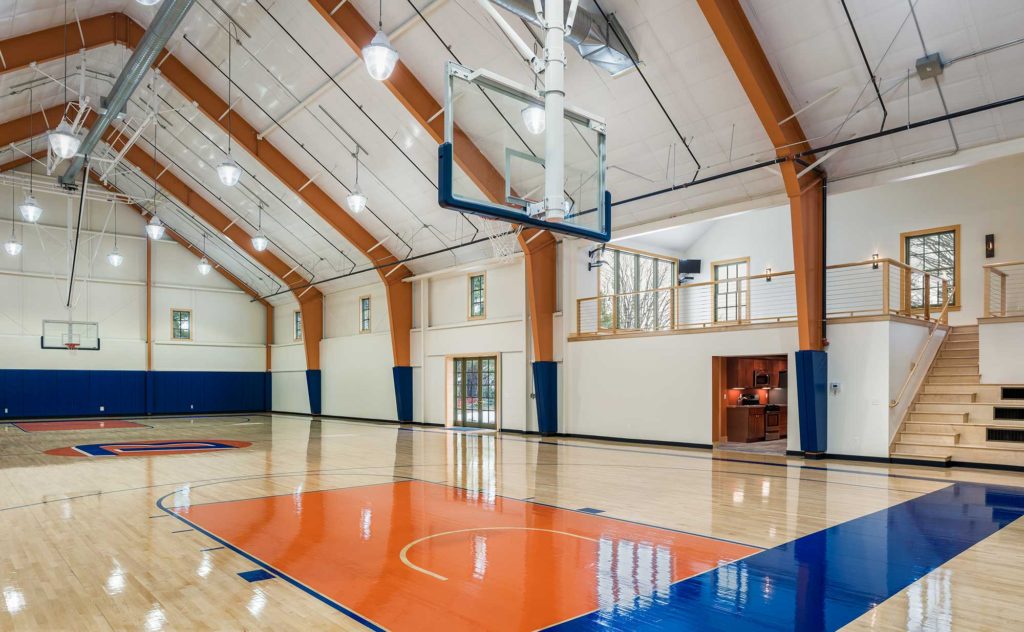 PARTY BARNS
While typically designed to accommodate larger numbers of guests, a party barn is still a great option for the immediate family to enjoy. Often incorporating spaces for food prep and dining, lounging, games, and a bar, the party barn concept centralizes all manners of fun into one area. Recreational space design of this type can involve reuse of an existing structure or custom design of new.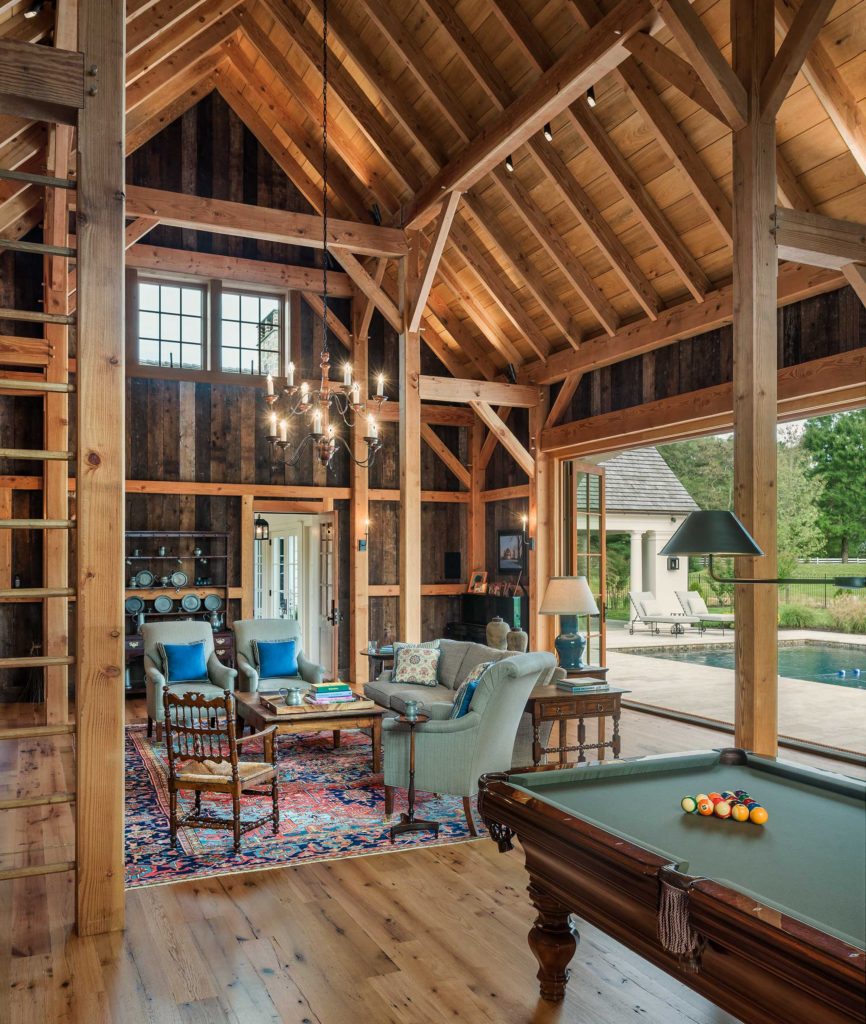 GALLERIES
Often those who have amassed a collection of items, by one purposeful means or another, have no easy way to view or share it.  Dedicating a room or even a separate structure to the proper storage and display of your treasures is a fabulous way to facilitate regular enjoyment.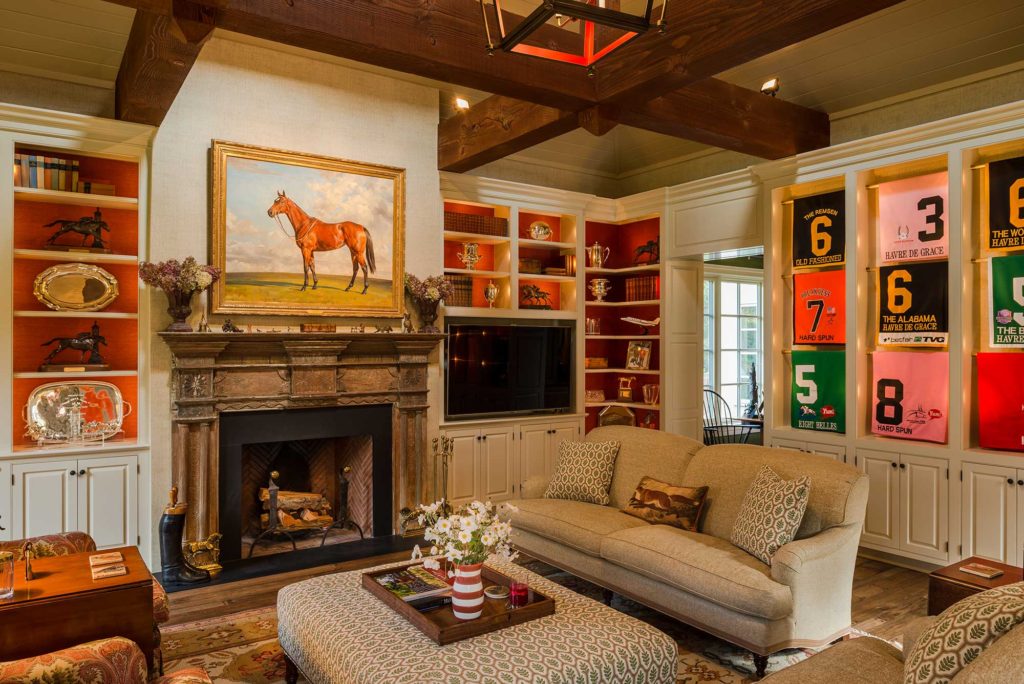 LUXURY GARAGES
For those with a unique and special automobile (or collection of automobiles), consider creating a structure that surpasses a basic utilitarian garage and elevates the space to an almost museum-like experience. This approach offers a great way to store and protect your investment and provides an additional level of enjoyment beyond driving. Incorporate extra flex space for seating or other activities and the structure does double-time as a spot to entertain or just hang out.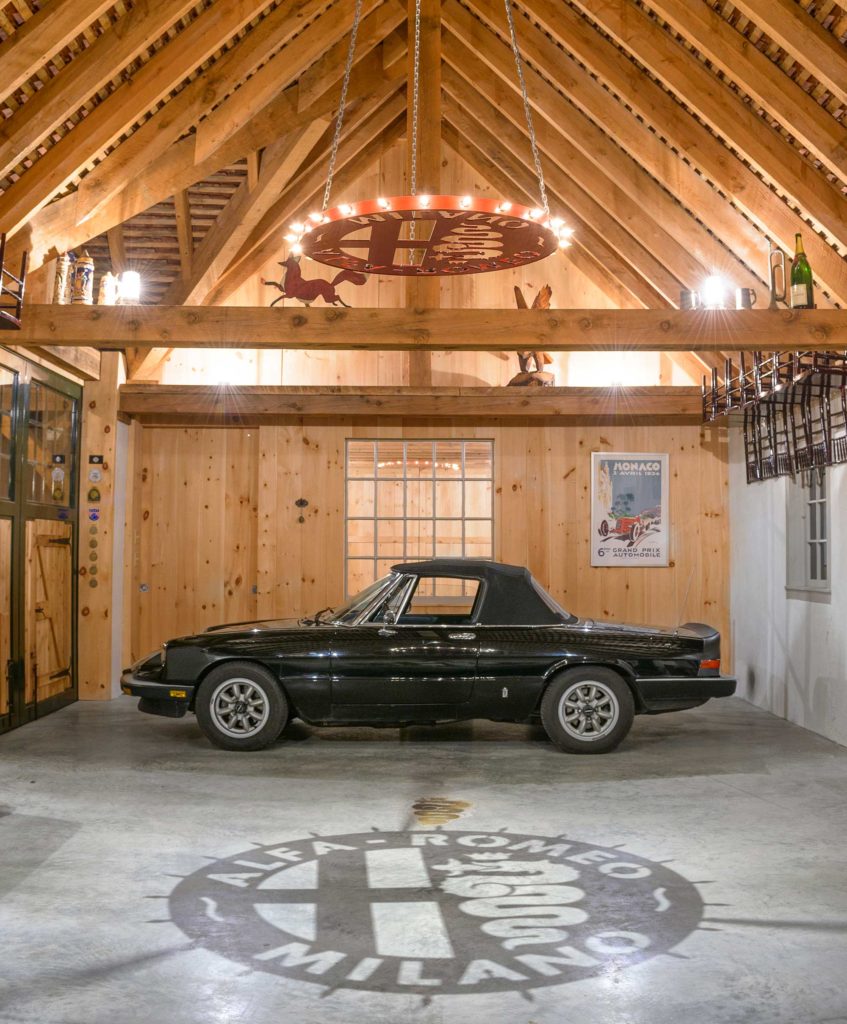 – BACK TO ANNOUNCEMENTS –