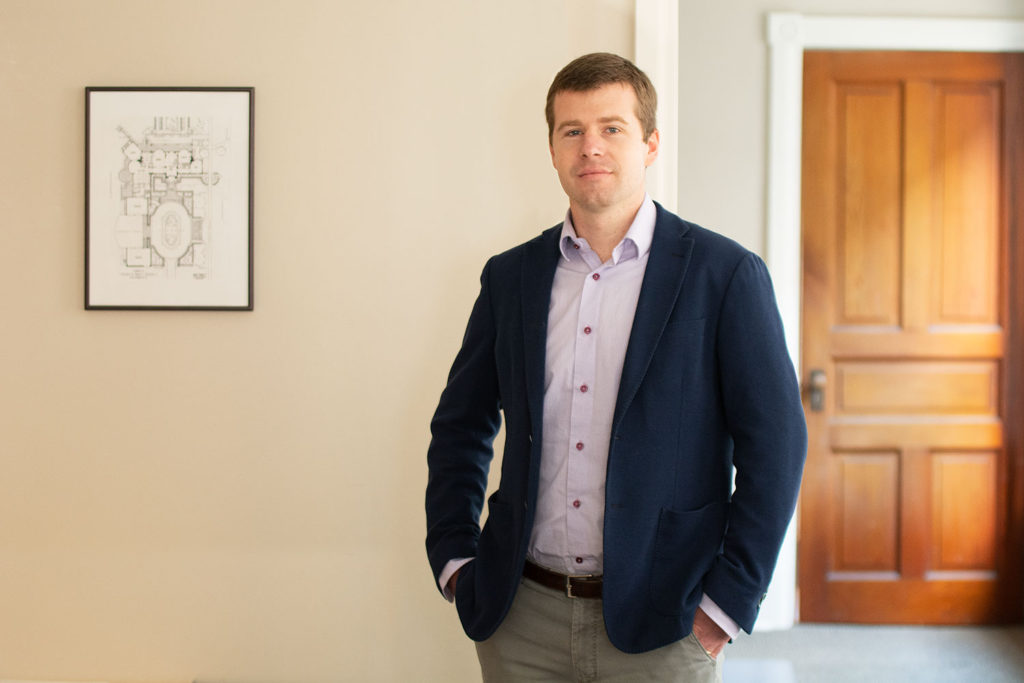 Archer & Buchanan Welcomes Thomas Dougherty to Our Team
January 2, 2020
ARCHER & BUCHANAN ARCHITECTURE is pleased to welcome Thomas Dougherty to our team. Growing up on a small, organic farm in Eastern Ohio, Thomas went on to study history and philosophy at Franciscan University of Steubenville, Ohio. While studying abroad in Austria, he became fascinated with the urban public and community spaces of traditional European towns and cities along with the sense of longevity and permanence associated with the buildings. Questioning the conventional construction methods he experienced in the United States, Thomas joined the Timber Framers Guild upon his return and began work as a timber framer on projects around the country before settling for three years at a timber frame shop outside of Philadelphia. It was here that Thomas fell under the spell of the barns and timber structures of the region and became familiar with the work of Archer & Buchanan.
After spending time at the University of Notre Dame's School of Architecture to complete a Master's degree in Architecture as well as a Master's degree in Architectural Design and Urbanism, Thomas decided to make the Philadelphia metropolitan area his home and to join Archer & Buchanan. As an intern architect, Thomas will be involved in the design and construction of residential, equestrian and institutional projects that allow him to indulge his appreciation for and to play an integral role in developing well-conceived, thoughtful designs executed through quality construction methods.
"With an undergraduate focus on history and philosophy, Master's degrees in architecture and urban planning, plus two years construction experience, we are thrilled to have this young man with us," effused firm partner Peter Archer. We all look forward to the contributions Thomas—with such an interesting, varied and relevant background—will make to our firm.
– BACK TO ANNOUNCEMENTS –