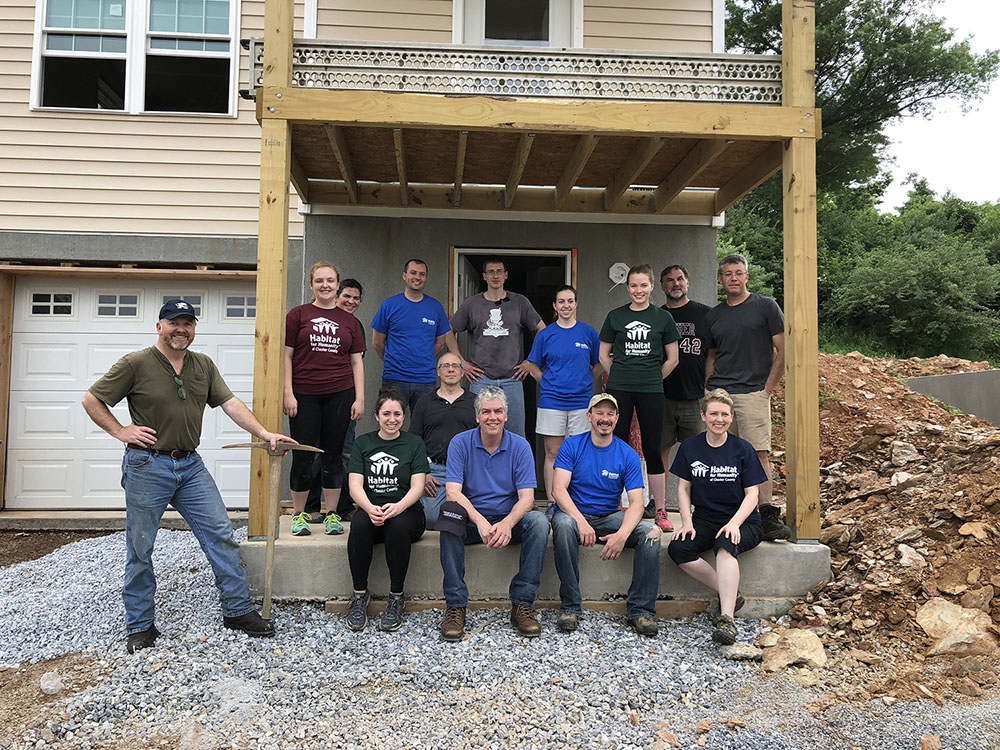 Archer & Buchanan Staff Take Part in Habitat for Humanity Team Build
June 19, 2018
PART OF THE STAFF of Archer & Buchanan recently volunteered a day's worth of good old-fashioned hard work at a Habitat for Humanity Chester County project site in Coatesville, Pennsylvania.  The project involves a community of homes located on a hillside overlooking the city of Coatesville.  Our volunteers spent most of their day painting the interior of a newly-constructed home, but some time was additionally devoted to clearing other project sites in preparation for final grading and driveway and retaining wall installation.
"It was a great way to spend a day," said ABA staff member Alyssa Novak, who helped to organize the day of service. "Not only did we make a significant contribution to Habitat for Humanity and their project, but we also as a team got to work together in a way different from our normal day-to-day."
Habitat for Humanity relies on volunteers to help achieve their vision of "A world where everyone has a decent place to live."  Volunteer efforts such as team build have helped Habitat for Humanity provide safe and affordable homeownership to 149 Chester County families to date.
– BACK TO ANNOUNCEMENTS –