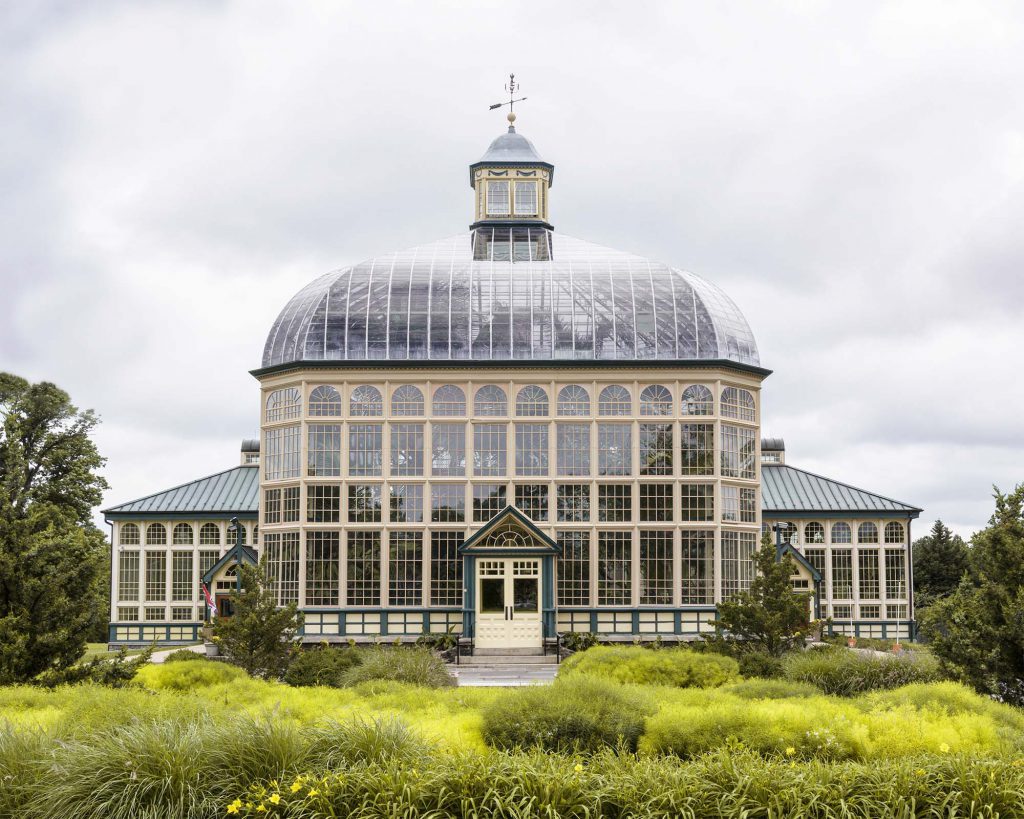 Principal Dan Russoniello Co-Presents Lecture at Rawlings Conservatory
November 2, 2017
PRINCIPAL DANIEL RUSSONIELLO, AIA, LEED AP co-presented a lecture with Alan Stein, President of Tanglewood Conservatories and Co-Founder of Untangled Minds, Inc. at the Rawlings Conservatory in Baltimore, Maryland. In "The Conservatory, its History, Architecture and Enduring Relevance," Dan and Alan explore the rich history of the great conservatories of centuries past and discuss their architectural significance at a time when building with glass was unheard of. They additionally relay stories of how these amazing structures have endured the ravages of time to influence modern conservatories and landscapes today.
"As our collective conscience regarding the interdependence of people and our environment has grown," comments Dan, "the traditional conservatory structure has once again become a very contemporary building type for learning about, engaging with and enjoying nature."
Having completed work for the Tyler Arboretum, Scott Arboretum, Morris Arboretum and Natural Lands, Dan brings a specific knowledge and understanding of how architecture, landscape and the environment are connected. In his role, he strives to create or restore architecture that supports the mission of groups that include arboreta, public gardens, land preserves, academic campuses, cemeteries, and other large land holders.
– BACK TO ANNOUNCEMENTS –